THE FUN STARTS HERE!
Parties Unlimited Professional Disc Jockey Services have been serving the Dallas/Fort Worth Texas Area since 1985. We provide Quality DJ services for all occasions including Anniversaries, Birthdays, Corporate Events, Proms, Reunions & Weddings.
We provide only the highest quality DJ Sound & Lighting with over 35,000 song titles from our own Legendary Digital library. We will always do our best to make your event a success.
At Parties Unlimited we are dedicated to serving our customers in a Professional
manner.
We are the Party Professionals in Dallas/Fort Worth Texas and we guarantee on time
service. Our DJ's will make your special event one to
remember for years to come.
Parties Unlimited will work with you every step of the way. We are not just another DJ service.
Get the peace of mind you deserve and select Parties Unlimited for your special event.
Parties Unlimited is the Disc Jockey Service you can count on. We look forward to working with you soon.
When it comes to Weddings, We have the experience to provide you and your guest a memorable event. Choose Parties Unlimited the Wedding Specialist

School Dances don't have to be boring. Whether it's a Homecoming Dance, Winter Formal, Sweetheart Dance, Western Round-Up or Prom. We make them Fun!
When it's time for a Corporate or Company Picnic, Holiday Party, Customer/Employee Appreciation Event or a Grand Opening. Parties Unlimited is the best choice.
Planning an event with Parties Unlimited has never been so easy.
Planning an event with Parties Unlimited has never been so easy.
PROUD MEMBER OF THE AMERICAN DISC JOCKEY ASSOCIATION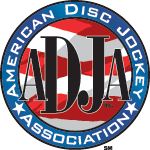 PROUD TO BE DALLAS A-LIST VOTER NOMINATED!
Look No Further. Get a Free Quote Today