SCHOOL DANCES FOR ALL AGES!

School Dances
At Parties Unlimited Professional Disc Jockey Service, Our mission is to help you create a school dance that is successful, memorable, fun, and unique for the students, while also being appropriate for a school setting.
We understand the importance of music selection, while also ensuring all students have a fun, safe event that they will remember!
Since 1985, Parties Unlimited has helped hundreds of schools with their homecomings, proms, and other special events.
The DJ will bear the responsibility of nearly 100% of the success of your dance; you want to make sure you are selecting the right professional for the job!
We guarantee to have all the latest hits the students want to hear as well as ensuring the music we play will be clean & edited versions!
Contact us today for more information on our special pricing and packages for school events.
Pre-book multiple school events for the year and save BIG!
Contact us today to get started.
Got a Question? Drop us a Line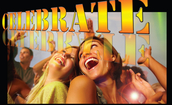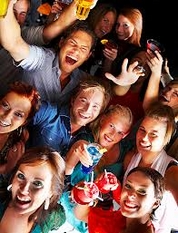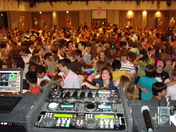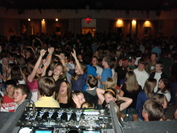 When it comes to Weddings, We have the experience to provide you and your guest a memorable event. Choose Parties Unlimited the Wedding Specialist.
School Dances don't have to be boring. Whether it a Homecoming Dance, Winter Formal, Sweetheart Dance, Western Round-Up or Prom. We make them Fun!
When it's time for a Company Picnic, Holiday Party, Customer/Employee Appreciation Event or a Grand Opening, Parties Unlimited is the best choice.